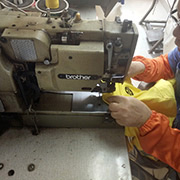 Adavanced Machinery and Equipment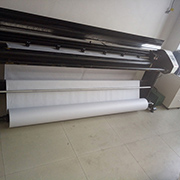 Pattern Making Machinery and Equipment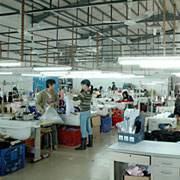 Our Efficient Production Line
OEM/ODM Capability:
We accept buyer's labels and product customization. Our professional staff and state-of-the-art equipment allow us to have the capability to design and manufacture a wide range of new items according to the buyer's requirements. Our ability to provide buyer's labels and design services for our clients make us an attractive choice.
Number of Production Lines:
100
Size of Factory in Square Meters:
1500
Factory Size in Square Feet:
16146
Staff Details:
Production Staff: 200 to 249
R&D Staff: 5 to 9
Years of OEM/ODM Experience:
7
Design Services Offered:
Yes
Details of Design Services Offered:
Design services are offered.
Details of Buyer Label Offered:
Customized designs are available.
Materials/Components:
Cotton, polyester, modal, nylon, wool, silk fabric. As well as buttons, zippers, pockets and other metal accessories.
Monthly Capacity:
10,000 to 19,999Pieces
Monthly Output:
10,000 to 19,999Pieces
Major Markets Served:
Western Europe
Australasia
Eastern Europe
North America
Mid East/Africa
Central/South America
Asia
Main OEM/ODM Customers:
Chrome, Columbia, Converse, DHL, French Army, Manchester United, Delo, bakcell and others
Supplier and product information updated July 21, 2017.